We are excited for the new Sunset Marina project on Lake Chelan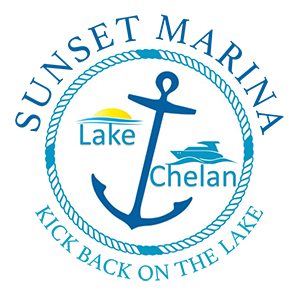 Lake Chelan's newest, premier marina will launch in 2017.  Located adjacent to the Lady of the Lake and an easy walk to downtown Chelan. Sunset Marina will house approximately 150-slips designed to accommodate pontoon boats, sail boats, recreational ski and wake-board boats and cabin cruisers up to 40+ feet. The marina will allow for year-round flotation even during periods of lower lake levels. Slip sizes will range from 24-feet to 40+feet.
Full boat services are available locally. The property will have additional amenities including a clubhouse with a recreational lounge room, restrooms, showers and laundry facilities. Additionally, members can enjoy picnic dining outdoors on the ground level or on the 2nd floor veranda located off of the club house. Lounge around the landscaped common areas complete with shaded seating and barbecue pits. A paddle board and kayak launch area also will be available. Sunset Marina is proud to foster a pet friendly community and will include a dedicated pet area for those who travel with their furry four-legged friends.